Exploring the Ever-Changing Beauty of Wind-Sculpted Dunes
In this photographic series, I delve into the ethereal beauty of wind-sculpted dunes, where bold lines and contrasting light unveil a world that seems to transcend reality. With each passing moment, the sand grains shift and transform, constantly reshaping the landscape. Through my lens, I froze these fleeting moments, capturing the eternal dance between winds and time.
Venturing deep into the deserts of Namibia, I found myself surrounded by a vast expanse of sand that stretched as far as the eye could see. Each step took me closer to the towering dunes. It was an exhilarating journey, climbing some of the highest dunes in the world.
As I explored, a heavy fog descended upon the desert, casting a beautiful veil over the rugged terrain. The fog became a graceful contrast, accentuating the dune's hard lines and intricate textures. In this embrace, the dunes came alive, revealing a hidden dimension where light and shadow mingle in a harmonious symphony.

While the fog adds an atmospheric allure, it also bestows a vital gift upon the resilient inhabitants of this arid landscape. It becomes a life-giving source, providing precious water to the tenacious flora and fauna that call this place home. I am in awe of this delicate balance between strength and fragility, celebrating the resilience of life against the backdrop of vast desert solitude.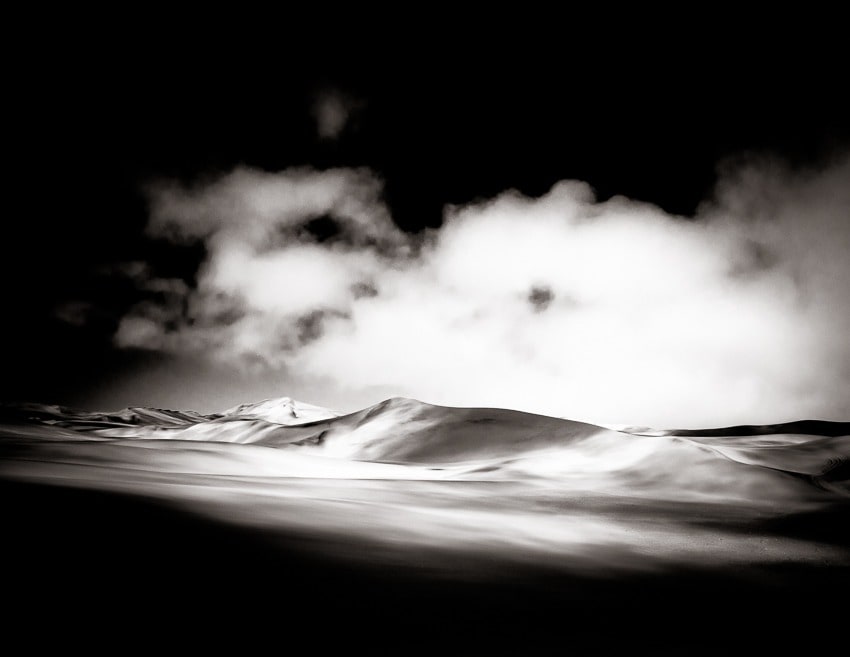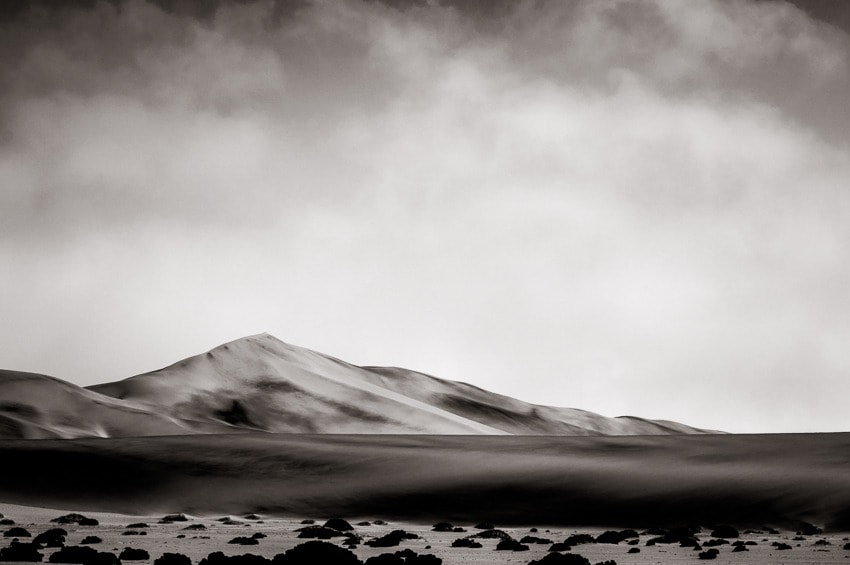 This photographic odyssey took me across multiple locations in Namibia, where I navigated through a harsh untamed wilderness. The photographs are a testament to the beauty that can be found when we venture beyond the familiar and embrace the unknown. Through my lens, I invite you to join me on this extraordinary journey, as we witness the timeless dance of winds and time.
I hope you will be as captivated as I was by the unexpected veil of fog that descended upon the dunes at an unusual time of day. This rare weather offered an unparalleled opportunity for artistic expression, unveiling photographic treasures far beyond my expectations. In each photograph, I strive to evoke the profound emotions and wonder that filled my heart when experiencing this mesmerizing landscape.
Welcome to "Winds and Time," an exploration of the ever-changing beauty found in wind-sculpted dunes. Join me on this visual journey that captures the interplay of light and shadow, and remarkable transformations that occur in this extraordinary corner of Namibia.